---
New course in California coming up soon - save the dates! July 22 - 27 or Aug 18 - 23, 2013
Science increasingly tells us that most modern illnesses come from our past. Whether diseases of mind, heart or body, the conditions against which most of us struggle come from a past we cannot remember and thus cannot escape; a past that begins in our own childhoods, but reaches farther back into the lives and landscapes of our parents and their parents and back finally to the evolved birth of our species and beyond to the origin of life itself.
Of course, whether we dread the past, long for it, or have forgotten it, we cannot go back. Rather, what we must do is understand enough about our personal and collective history to take the best of what we've evolved to be and apply this toward building a future in which we can survive and flourish. Only by moving backwards across the landscape of who we've been, by recovering what we've lost, can we move forward into physical and emotional wholeness.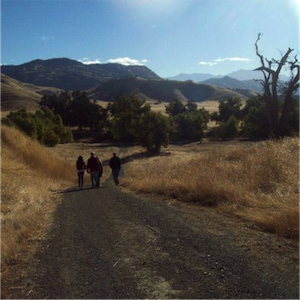 To bring these ideas to life, this 5-day course will use one of the most beautiful and imperiled landscapes in America as both a base of operations and as a living metaphor for the dangers that come from forgetting our past, as well as the potential for healing and wholeness that comes when the past is recovered and embraced.
Join Charles L. Raison, Leo Pruimboom, Clemens Janssen and other thought leaders on a journey as they follow the Kaweah River upwards from its demise amidst the pesticide-drenched fields of the San Joaquin Valley to its pristine source among the peaks of the Great Western Divide in Sequoia National Park. As we delve into the history of this remarkable area, exploring its forgotten traumas and lost treasures, we will see first-hand how the very act of remembering and understanding, whether individually or as a society, makes possible a transformation in our ability to imagine, and thereby build, healthier and happier lives for our patients and ourselves.
To examine how understanding the past at all levels (personal, historical, species-wide) can profoundly improve physical health and emotional well-being, a variety of relevant topics will be covered in daily 4-hour lecture periods. Complementing these formal didactics will be ample free time to explore the mountains and forests of Sequoia National Park, either informally, or as part of a variety of organized experiential learning opportunities.
Topics to be covered in this course will range from understanding and treating physical and emotional health problems born of early life adversity to better availing ourselves of the emotional and physical strengths that are a legacy of our hunter-gatherer past. We will explore how the larger environment (including the microbial world) impacts our well-being and how we can utilize the powerful influence of place to enhance health. We will show how each of these topics can be seen at work—for good or ill—in the ecology and human history of the Kaweah River and the land through which it passes. Finally, we will show how gaining an understanding of our individual and collective pasts points toward a systems-based, interdependency model of health that—while new—arises from recent scientific findings in fields ranging from psychoneuroimmunology, child development, and ecology to anthropology, Darwinian medicine and microbiology. The goal of this course will be to bring to life the health implications of this view of interdependency not just as "book knowledge" but a s a deeply felt, personally transformative experience.
Are you interested in the PNI summer course? There are 2 different dates that we offer. We appreciate your interest and your vote using the poll below. Thanks!
surveys & polls
online polls
---